RCTC CONNECTING YOUR LIFE
---
Choose How to Safely Get Where You're Going
Be part of the solution by registering your support for improvements to the 91 Corridor
REAL-TIME TRAFFIC MAP
---
Use the interactive map legend below to check current status on lane closures, incidents, message signs, cameras, and chain controls.
STAY CONNECTED
---
Follow us online for the latest news and updates.
Today marks the start of the magical Riverside County Fair & Date Festival! Are you going to be there? https://t.co/L4RSBrjV7g
#RiversideCountyFair #DateFestival
Twitter feed video.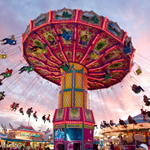 Load More...
Today marks the start of the magical Riverside County Fair & Date Festival! Are you going to be there? datefest.org ... See MoreSee Less
RCTC need to build a new road/freeway to cover 91 jammed across Corona. Yesterday is so much worst. Commuter takes at least an hour more for 7 miles long near Green River and Weir Canyon
No, I'm home right now so boring ❤️❤️
Load more