RCTC CONNECTING YOUR LIFE
---
Choose How to Safely Get Where You're Going
REAL-TIME TRAFFIC MAP
---
Use the interactive map legend below to check current status on lane closures, incidents, message signs, cameras, and chain controls.
STAY CONNECTED
---
Follow us online for the latest news and updates.
Enjoy your weekend, and plan ahead for extra traffic due to Coachella.
#Coachella #theRCTC
Twitter feed video.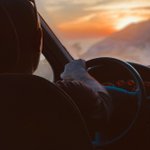 Load More...